Changuito
Master and World renowned congero / drummer who played with Los Van Van and helped create the SONGO style. He has taught such great artists as Giovanni Hidalgo, and many others around the world. He is one of Cuba's national musical treasures.
Yaroldy Abreu
The top percussionist in Cuba after Changuito. Yaroldi is an in demand studio and touring percussionist and educator who also tours the world with Chucho Valdez. Yaroldi is often referred to as Cuba's Giovanni Hidalgo.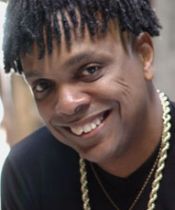 Giraldo Piloto w/ Klimax
Legendary drummer, composer, and band leader of Klimax (previously with NG la Banda, Chucho Valdez and an in demand session artist)
PANGA
Top Session congero in Cuba and has taught workshops all over the world as well as an authority on the history of conga performance in Cuba.
Amadito Valdez
Percussionist best known for his work with Buena Vista Social Club. Amadito has also worked with the Afro-Cuban All Stars and with Ruben González.
Enrique Pla
Original drummer for Cuba's super group IRAKERE with Chucho Valdez. Enrique is a professor of percussion in Havana as well as an in demand jazz and latin jazz drummer in Cuba
Adel Gonzales
One of Cuba's most in demand session percussionists and performers. He plays conga and timbales for the legendary Afro-Cuban Allstars.
Aldo Mazza
Internationally recognized drummer, percussionist, recording artist, clinician and educator. For over 25 years Aldo Mazza has been a member of the internationally acclaimed percussion quartet, Répercussion.
Rodney Barreto
One of Cuba's busiest drummers, Rodey has been touring internationally as a professional drummer since age 16. He is well known for his work with Chucho Valdez
Jean Roberto San Cristobal
Talented timbale performer and educator as well as a member of Cuba's top group, Klimax with Giraldo Piloto.
Julio Lopez
Extraordinary and original congero and member of Cuba's top group, Klimax alongside Giraldo Piloto.
Dr.Olavo Rodriguez
One of Cuba's top musicologists, he has published many books on the history, development and musical context of Cuban music as well as holding seminars in musical context and musicology.